If there is anything, that is typically German, it is bread (and potatoes)
Back in the day, it was self-evident that the local baker would get up early in the morning in order to bake fresh bread for the day – today there are only sales points of bakery factories. Changing eating habits and price dumping have lead to the emergence of the baking industry which has made the small, hand-manufacturing bakeries an exception.
A precondition for the baking craft is the miller, who processes the grain to flour. This also happens in large industrial mills today, which all manufacture standardized products – the same flours are used throughout the whole country.
We want to revive the old variety which comes from a time, when the regional grain was gently ground in the local mill and then processed into bread by the village baker.
That is why we bake our own bread.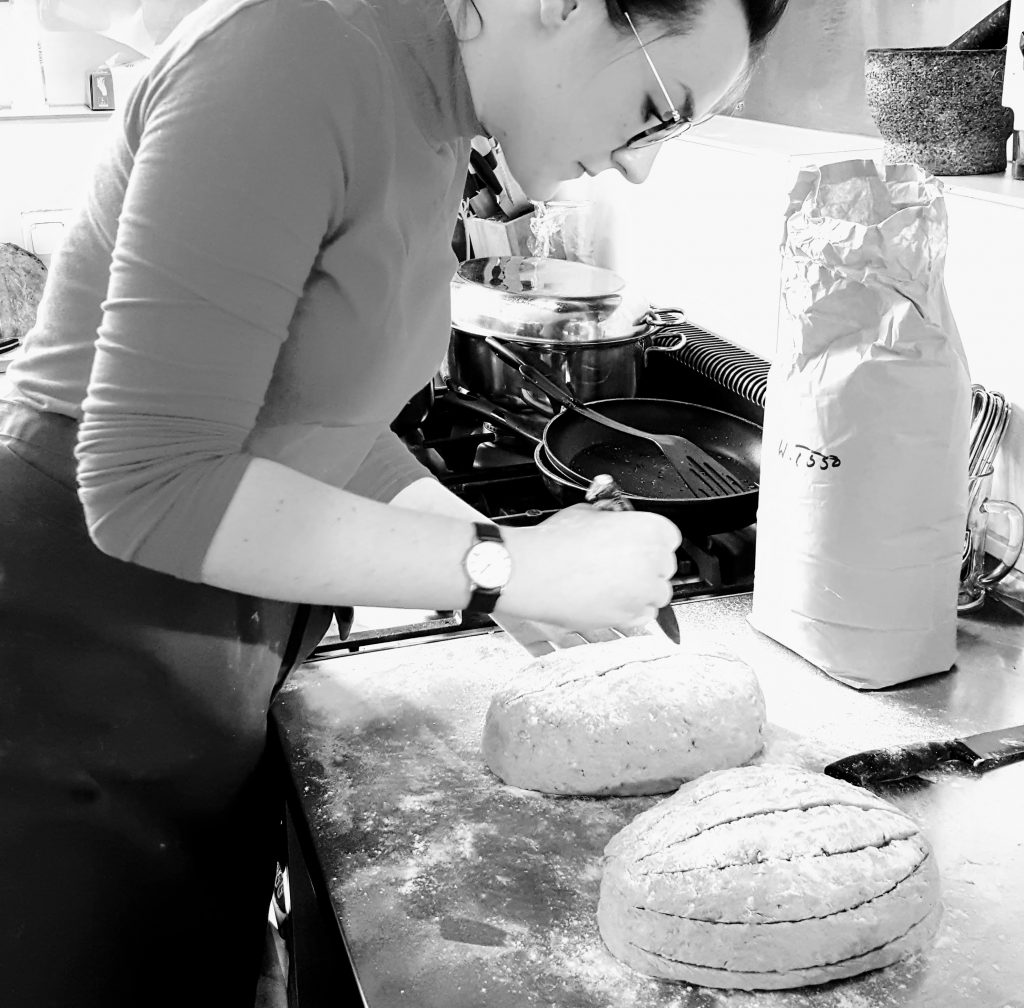 We get our flour from the Broicher mill, knead the dough by hand, let it sit for a little while and then bake it – craftmanship. This way, the bread has more minerals and is healthier, the natural flavours can unfold and you can still taste the grain.
But what is truly important to us, is the

preservation of traditional craftsmanship.